Articles Archive for November 2009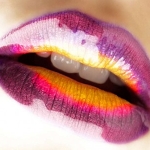 Lipsticks are one of the basic make-up every woman has. Even if she is not wearing anything on her face, just a little dab of her favorite lipstick could instantly transform her look.
There are many colors to choose from, and each one could create a different look. One could wear the same shadows and blushes but one can always transform that same look by just using a different lipstick.
To celebrate and flaunt your lips, here are the helpful how to's on how to apply your lipstick: